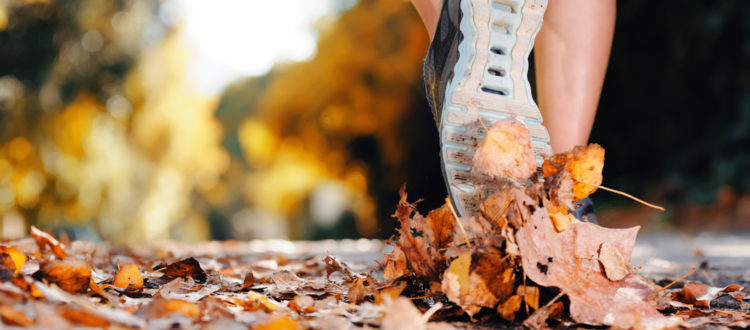 Fall is a great time to make a change and begin focusing on your health and wellness. It's a beautiful time of the year and exercising outdoors becomes easier as the sweltering temperatures lower. And thankfully, the days are net yet too short to enjoy the brisk evening air. Follow these tips to make the most out of this wonderful season!
Use that Bike!
You know, the one that's sitting in your garage, likely collecting dust. Take it for a spin around the neighborhood with the kids. It's an easy and fun way to burn calories while having a blast. If you don't already have a bike or are in the market for an upgrade, fall is the perfect time to buy one, as there will be several post-summer sales.
Get Outside
No one wants to jog outside when it's 104 degrees or pouring rain. But a cool fall evening or brisk morning is the perfect time to to get your heart rate up while enjoying the beautiful fall scenery. If you're not an experienced runner, simply start by taking walks. If you have furry friends, they'll certainly love to tag along! The most important thing is just making it part of your routine, and eventually it will become habit.
Enjoy Fall Flavors
Fall brings its own excellent selection of produce, such as apples, figs, and (perhaps most importantly) pumpkin! While you don't want to overindulge in sugar laden pumpkin flavored treats, utilizing fresh produce from local grocery stores and farmer's markets is the best way to enjoy the fall flavors without derailing your health goals.
Beware of the Pit-FALLS
As the leaves change, the weather cools, and the the days grow shorter, it becomes easier and easier to give in to the temptations of this cozy time of year. Despite the best efforts of fall TV, comfort foods, and the abundantly loud call of your couch, be sure to keep your health and fitness a priority.
Keep an Eye on the Scale
Cooler weather calls for pants, sweaters, and clothing with a bit more bulk. While they're nice and comfy, they also allow for some wiggle room in the weight department. With all of the aforementioned fall traps, be sure you're making sure not to let your weight go to awry.